Primarily a high-powered pain inflicter, this baby does even more! Light up your way, take away someone's ability to see for a little bit, use as a striking kubotan, and now this...charge up your other electronic devices.
When you're not using this as a self defense weapon, you can still get some use by re-energizing your smart phone. Think of it as an extra battery charger but with a special kick - it will also protect you.
Flashlight Stun Gun Charger
The Stun Master mobile charger flashlight stun gun is made of high quality aircraft aluminum and delivers a shocking blow when used as a stun gun, flashlight, or baton.
You can carry 18,000,000 volts of stopping power almost anywhere with no one even knowing because the stun gun is concealed in the flashlight.
A high powered stun gun overwhelms the muscles that the end of the stun gun flashlight is touching. You want to go for areas of the body with large muscle mass such as the sides of the body, the neck, or groin area. They are all vulnerable spots to target.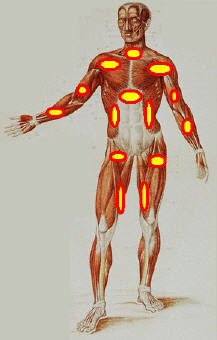 A one to two second charge will startle and shock the heck out of them. Three to five seconds of contact will affect the signals going to and from the brain. This electrical process inhibits the attacker's ability to voluntarily move his muscles.
Once you've affected the outcome of the encounter, get away as quickly as you can.  Get help and report the incident to the police if necessary.
Mobile Power Flashlight Charger
It also has a built in USB charger to charge iPods, iPad, iPhone, iPhone 5, and a mini USB to charge most other smart phones.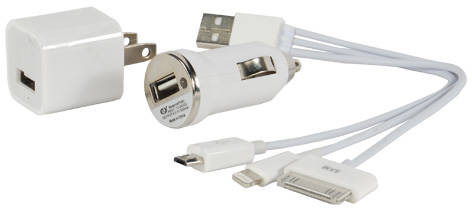 Light up any attacker and leave them wishing they had never approached you.
4.6 milliamps of power depending on the freshness of the batteries.
It measures 9 ¼"  x 1 ½" and has a lifetime warranty.