Most of us would not consider recording a telephone conversation, but in fact, there are a plethora of good reasons why you should do so. Modern technology has changed our lives beyond recognition. Today, we are much more focused on buying goods and contracting services from home. Our phone is just one way we access the outside world.
Why You Should Record Your Conversations
How often have you been told by a caller from a commercial organization that your phone call is being recorded? When you stop and think about it, you will realize this happens increasingly often. It gives the person, or company on the other end, proof of what you have said. So, why don't you record the conversation to make sure you have your own record?

If something goes wrong with the "deal", the contract you agreed to or the advice you were given, having your own digital recording would prove your side of the story. It can be argued that a digital phone recorder is simply a must-have, and should be part of our daily lives.
Conversations you should be recording:
Lawyer
Doctor
Sales Calls
Insurance
Contractors and suppliers
There is no loss in digital recordings, and a quality digital phone recorder will let you replay them time and time again. You can even use this like an old school tape recorder to keep a record of conversations between you and another person in a room.
Top features of the Digital Recorder:
Can record at least 860 hours in long play mode
MP3 format can be downloaded to your computer or laptop
3 recording modes - High Quality, Long Play, and Short Play
4 GB capacity
Built-in top quality microphone and speaker
Digital Voice Recorder Function
Removable Flash disk
Support telephone and VOR function
Date and Time Recording
Stores 99 messages
Key lock function
Power by 2 AAA Alkaline batteries 17 hours battery life  
When you receive your phone recorder kit, you will find that it includes a users guide, USB cable, microphone, earphones, audio cable, phone adapter, and phone cable. When compared to other more expensive models with less features, you get excellent value for the money with this one.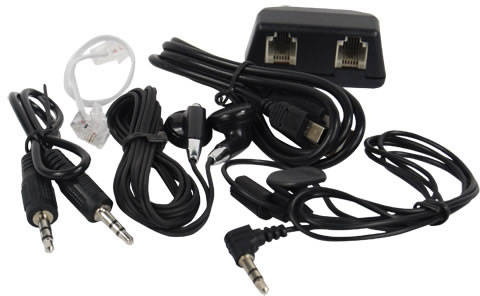 Who Should Invest in a Digital Phone Recorder?
We should all invest in a conversation recorder. If you ever run into any legal issues or problems with a service you have contracted, you will quickly appreciate the value of owning one. The cost of a digital recorder represents a very small investment when you consider how much money it can potentially save you.
It may stop you from having to pay large legal bills or rows with contractors in the future. Owning a digital phone recorder could be as good as getting something in writing.
Take advantage of the current special offer and place your order today. Your personal digital phone recorder will soon become a valuable asset in your life, and you will wonder how you managed to live without it.